Join our Saturday German Group Classes for only $21.00!!
Our German group classes are offered for all different language levels.
All Levels: Beginner - Intermediate - Advanced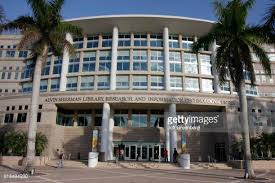 Language changes over the course of time so teacher need to be flexible and up to date. I teach private as well as group sessions and I offer language training for cross-cultural interests, professionals adjusting to a new area, general, academic, international or social purposes. Adults and children are welcome to learn the vast and rich intensity of German culture, literature, music, history, politics and business. As a new feature, I also do teach classes via skype.
Personalized German language training:
I offer personalized one-on-one classes
I teach all levels (from beginners to intermediate and advanced)
Children and adults
Goal setting
Monitoring of students progress
Flexible and responsive to your language needs
Group classes
I teach all levels (from beginners to intermediate and advanced)
Children and adults
Goal setting
Monitoring of students progress
Flexible and responsive to your language needs
Minimum of 1 block per 3 hrs:
Assessment tests and initial consultation are always free
Book material can be suggested but usually I work with book material set by the standards of the Goethe Institute
Discounts are available after conversation and with a commitment of 12 hours (at 2 units weekly)
Individual lesson plans or crash courses are negotiable
Also available on request are German classes via skype:
Skype classes are only $33.00 per hour
Effective German lessons via Skype
Installing and using Skype is very easy – no computer knowledge is necessary. To learn online, all you need is a computer with a sound card, a good internet connection and a headset (headphones and a microphone). You can download Skype for free from www.skype.com.

What you need next is:

A good headset - which is important as a good quality microphone and headphones ensure that communication is clear, natural and problem-free.
Download Skype from the internet at www.skype.com – the software is free
Install the program
Choose your 'Skype name' - the name that you will use when using Skype. I recommend that you use both your first name and your surname.
Test that everything is working using the automatic Skype test call.
If you should have a problem installing Skype please feel free to call me